Amy and Brian France With SHARE Charlotte 2020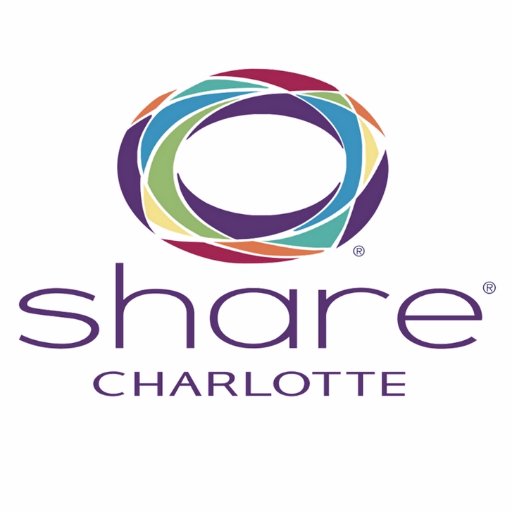 In 2012, Kelly Brooks launched her new platform, SHARE Charlotte, which continues to improve connections between community members in Charlotte, NC, and local nonprofits. This year, the Amy and Brian France Foundation supported the platform by hosting SHARE Charlotte's 2020 Spotlight Contest series, #SpotlightOnCLT. Residents vote on which nonprofits need more visibility and financial support, and the Foundation awards $5,000 to one winner each month.
Partnership Impact and Exposure        
Through their Foundation, Amy and Brian France were able to increase engagement between SHARE Charlotte's nonprofits and neighbors. To educate community members about each nonprofit's goals, every month was given a theme based on types of nonprofit expertise and local need (some themes included below). By highlighting each nonprofit, SHARE Charlotte and the Foundation were able to: 
Offer crucial financial support to thirteen Charlotte-based nonprofits

Inspire $2.5M for nonprofits on #GivingTuesdayCLT,

Charlotte's local response to the global initiative

 

Feature 156 local nonprofits via #SpotlightOnCLT

Increase SHARE Charlotte's audience for digital publications by over 100%

Improve SHARE Charlotte's ability to source meaningful stories and other content within the greater Charlotte community 
Highlights: Monthly Themes and Stories
Each month's theme is unique and highlights the diversity and effectiveness of nonprofits in the Charlotte region. By sharing company origin stories with the community and providing examples of each nonprofit's day-to-day efforts, it was easy for both customers and organizations to take in the diverse showcase of nonprofits.
Some highlights of the campaign include:
February: Developmental Disabilities
This month was dedicated to informing audiences about the nonprofit work that helps individuals with impairments in physical, mental, and/or behavioral growth. 
UMAR, a statewide provider of diverse and lifelong support for adults with developmental and associated disabilities, inspired voters the most.
April: Nonprofits Feeding Our Neighbors In Need
For mid-spring, SHARE Charlotte focused on local nonprofit partners who helped to fill the urgent need and for food and water during the COVID-19 crisis. 
Loaves and Fishes secured the winning votes by guaranteeing a week's worth of nutritional groceries for families and individuals undergoing a crisis. Through a robust network of local food pantries, Loaves & Fishes managed to feed 80,232 people in 2019 alone.
May: Keeping Our Neighbors Healthy (Clinics and Medical Facilities)
In May, SHARE Charlotte devoted attention to nonprofits keeping the community healthy and aware of healthcare risks. 
Camino Community Center won May's vote due to its service to low-income families through a bilingual health clinic, homeless outreach program, mental health clinic, and other health and human services.
July: Senior Care
For the middle of summer, the theme was senior care with special attention to nonprofits serving seniors during the pandemic and striving to improve the quality of life for people 65 and older. 
Southminster, an expansive retirement community with 30+ of experience as a leader in healthy aging, won this month.
Future #SpotlightOnCLT with Amy and Brian France
The Amy and Brian France Foundation is proud to be a part of SHARE Charlotte's success and looks forward to the opportunity to join again next year. As philanthropists, Amy and Brian favor SHARE Charlotte because it brings together local nonprofits all in one place. People with the desire to give back to the Charlotte community can easily discover the right nonprofit that speaks to them. 
The Spotlight Series is effective because it commits a different cause to each month. With institutions like SHARE Charlotte, Amy and Brian want to assist as many people in need as possible. By partnering to present #SpotlightOnCLT and through #GivingTuesdayCLT, the couple emphasizes their dedication to Charlotte residents in need.