How the Coronavirus, and Past Crises, Have Spurred Innovations in Business
In just a few short months, the coronavirus pandemic has dramatically reshaped the face of the global economy. Face masks now join shirts and shoes as a requirement for service. Offices have been abandoned en masse in favor of remote work. Even the most crowded public spaces are enforcing strict "six feet apart" rules. 
Businesses everywhere are having to adapt to the rules of a world in quarantine. Those able to do so are the lucky ones. But while some have shut their doors for good, others have managed to innovate in the face of crisis and find new ways to subsist – even thrive.
How Businesses Have Adapted to the Coronavirus
For some industries, it might seem impossible to operate while the world is in lockdown. Take food service, for example. The very idea of sit-down restaurants is antithetical to quarantine. But when faced with a sink-or-swim moment, many restaurants decided to start paddling and rethink their entire business model. 
Urban Plates, purveyors of sustainably-sourced, "from-scratch" cuisine, was doing things differently even before coronavirus hit. Meals made to order, seasonal menus, and craft beers on tap. Customers gave their orders directly to the chef, then watched as their meals were prepared, step-by-step, with only a chest-high plexiglass divider between them. But when quarantine restrictions meant this personalized experience was no longer viable, Urban Plates adapted. They began offering curbside pickup, takeout, and even no-contact delivery – options previously unavailable to their customers. By restructuring their business model, they were able to quickly establish the infrastructure they needed to stay afloat.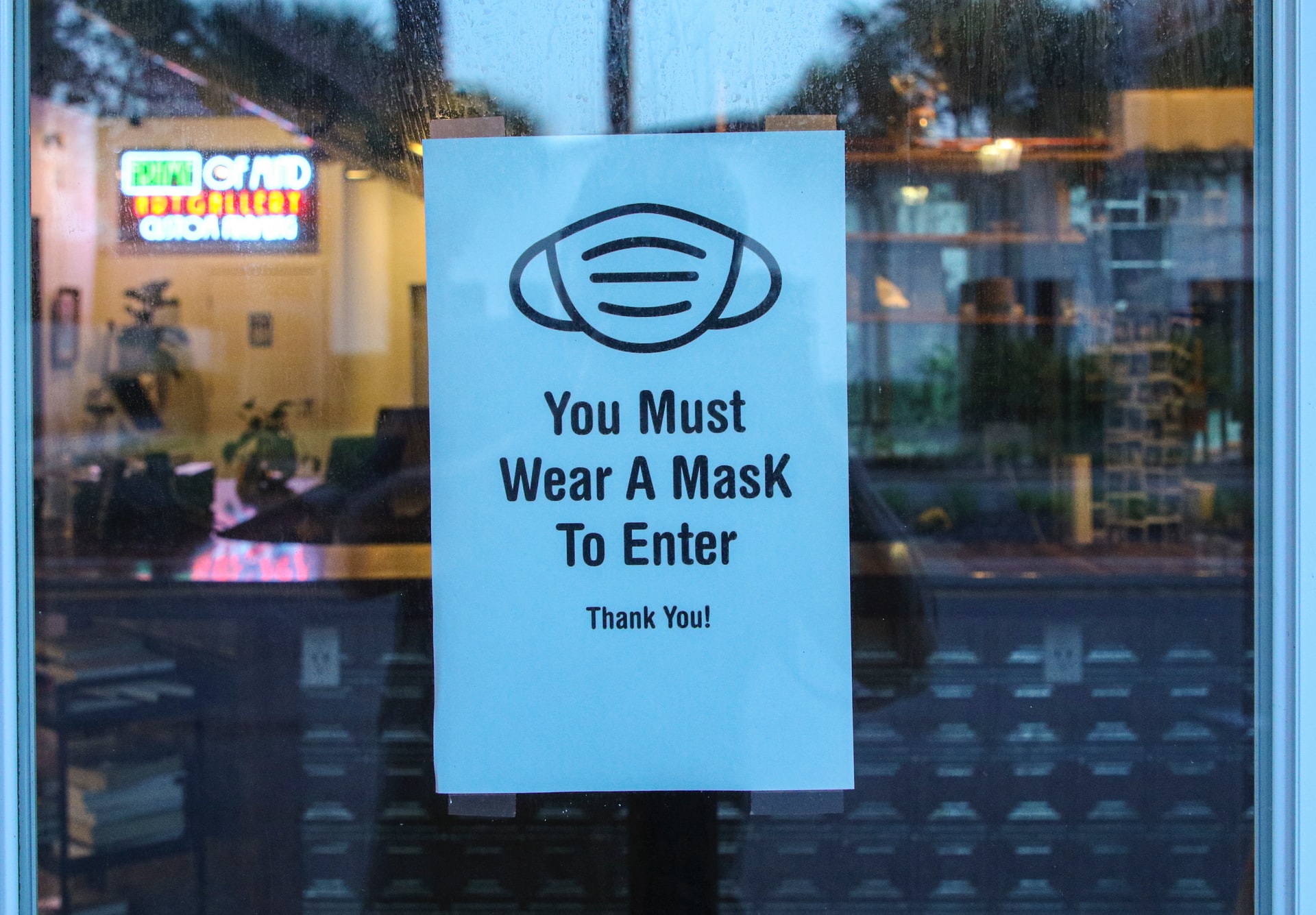 They're not the only ones. Restaurants and retailers everywhere are finding ways to accommodate the needs of the new world. Superstores like Wal-Mart and Target have implemented one-way traffic lanes to help shoppers maintain social distancing – the result being a more orderly, less crowded browsing experience. Cafes have restructured their layouts to accommodate six feet of separation, while still giving customers a place to relax. And some bakeries allow only one customer through the door at a time. Today, most stores require shoppers to don face masks before entry. Responsible operation is the new name of the game. Such regulations might seem prohibitive to growth, but what we're seeing is the exact opposite.
Businesses That Are Thriving During the Coronavirus Pandemic
Like wildflowers blooming in the wake of a forest fire, some businesses have not only survived but thrived under the new rules of quarantine. The secret? The ability to recognize a demand and the flexibility to meet it under unprecedented circumstances. 
The video-conference company Zoom is perhaps the clearest example of a "coronavirus success story." Video conferencing has become more essential than ever as remote work becomes the new norm. Businesses with little remote experience have been forced to make the shift virtually overnight, and most of them have used Zoom to do it. But prior to quarantine Zoom was, if not unknown, then a distant runner-up in their field. Microsoft, Cisco, and Adobe had been dominating video conferencing for a decade, while half a dozen other competitors were already crowding the market. Yet in less than ten years Zoom has gone from 3 million users annually to about 300 million, thanks in no small part to the pandemic. 
The secret to their growth, according to CEO Eric Yuan, was three-fold: a well-engineered "freemium" product, smart advertising, and a customer-driven ethos. That third pillar has been particularly instrumental in making 2020 a banner year. By listening to their users and pushing through rapid security fixes, Zoom has been able to maintain customer loyalty in a time when even the largest companies are struggling to do so. Add to that the ability to implement Zoom on a company-wide scale at no initial cost, and the success of Zoom starts to look almost inevitable. 
As customers entered lockdown, companies have had to adapt quickly in order to stay relevant. Nowhere is this more apparent than in the world of fitness. The YMCA, for example, has taken their classes online, providing a plethora of at-home exercises via YMCA 360. Users can participate in everything from yoga to tai chi while still social distancing.
Leaders in personal fitness, meanwhile, are earning customer loyalty by adapting to the new challenges faced by their user base. Just as quarantine went into effect, Peloton began offering a three-month free trial for their own remote fitness classes — no Peloton bike or treadmill required. In a similar move, Nike has waved the subscription fee for the premium version of its Training Club app. Both Nike and Peloton have been rewarded for these changes, with Peloton's shares spiking by 13% and Nike's Training Club user base growing by more than 100%. For Nike, this digital strategy has translated into increased sales, with digital traffic growing by triple-digit figures.
Innovations in Past Crises
It should come as no surprise that the market rewards a willingness to adapt. Time and again, history has shown that innovation is key to surviving an economic crisis.
When Keith J. Kramer and Matthew Burns founded Insta-Burger King in 1953, the country was going through a post-Korean War recession. Recognizing a national desire for cheap food fast, Kramer and Burns unveiled their secret weapon: the revolutionary "Insta-Broiler," a machine that could deliver hot burgers faster than a pan or a grill. This proved to be a slam-dunk, and was so effective that all franchise locations were quickly outfitted with their own Insta-Broiler. Insta-Burger King survived the '53 recession, rebranded to Burger King, and today remains one of the most popular fast food franchises in the world.
The Insta-Broiler secured Burger King's future, but new technology is only as good as the business acumen behind it. When the Dot-com bubble crashed in the early 2000s and the 9/11 attacks triggered another recession, investors were understandably wary of online technology. Thus far, most digital companies had proven to be little more than an over-hyped flash in the pan, with little substance to accompany the glamor of new tech. Conventional thinking held that it simply wasn't a smart investment. Numerous startups and small businesses were left adrift, without the capital to get off the ground. In this, Ben Chestnut and Dan Kurzius saw opportunity. They launched Mailchimp as a cost-effective alternative to pricey email software, perfect for the struggling startup. This lateral thinking allowed Mailchimp to thrive and grow beyond its humble roots, from a cheap email service to an all-in-one marketing platform with a global customer base.
Similar success stories can be seen amidst the Great Recession of 2007-09. Joe Gebbia and Brian Chesky faced the collapse of the housing bubble with a plan. Millions worldwide were in desperate need of affordable housing, so Gebbi and Chesky put some air mattresses in the living room of their San Francisco loft and rented it out as a bed and breakfast at affordable rates. Then they made it possible for others to follow in their footsteps, and Airbnb was born. It quickly became a mainstay of the vacation rental industry, completely reshaping the online rental marketplace – all thanks to a willingness to think differently in a time of crisis.
Final Thoughts
There's no denying that it's been a trying year for business, but the prognosis need not be grim. Globally, businesses are finding ways to adapt, survive, and even thrive with unprecedented growth. Any artist can tell you that limitation boosts creativity; likewise, any businessperson and student of history knows that an economic downturn fuels the fires of innovation. 2020 may very well be the most challenging year of this decade, but it could also be the birth of the next great innovation.