How To Build Your All-Star Business Team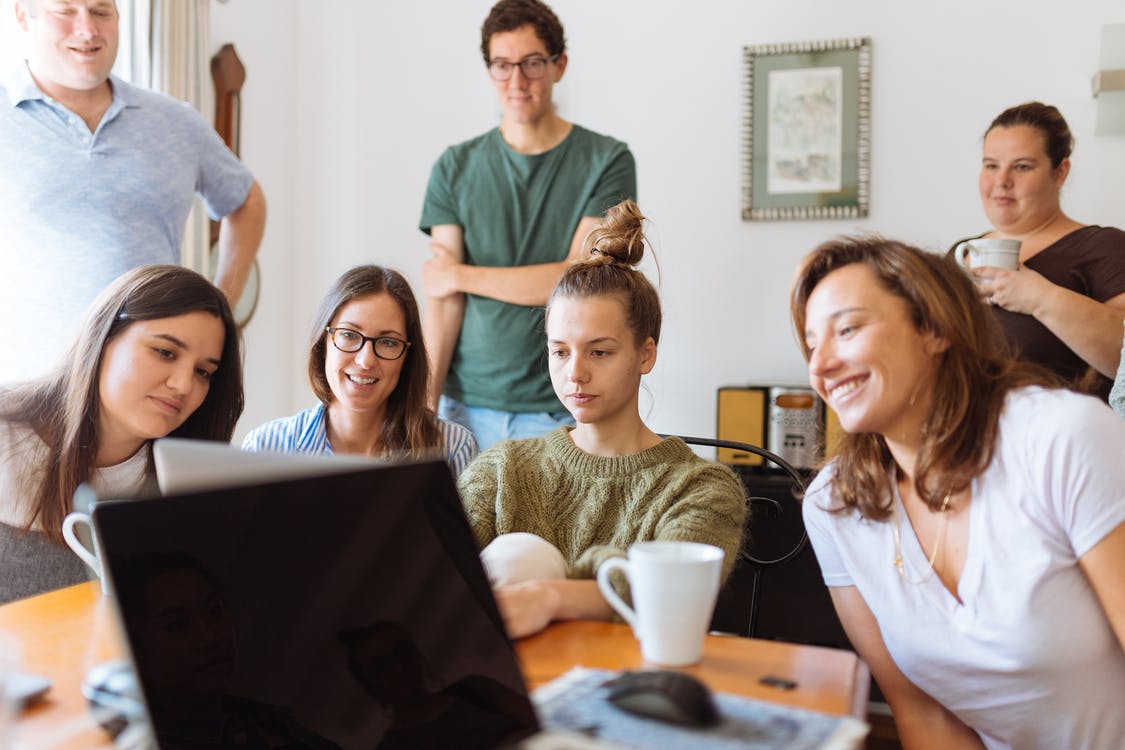 Running a successful business starts with hiring the right employees, but finding them isn't always easy. Recruiting for candidates with the right experience to do the job is essential, but success requires more than a resume. To get the most out of your employees, you must nurture them to get the most out of each other. Teamwork is the key to building a strong, healthy business that can thrive into the future. A team-oriented mindset not only bolsters camaraderie and confidence within your workforce, it increases efficiencies in your operations, with both factors leading to a better bottom line.  
Putting together an all-star team is all about considering dynamics between employees, and assessing their ability to work together. Collaboration is quickly becoming one of the most critical elements in running a successful business because team members who share prior success together usually produce outcomes that are more reliable than those based on someone's sole expertise. 
When considering how to choose the best candidates for your own all-star team, keep these  factors in mind.
Define Clear Roles
Helping people understand how their role fits into the bigger picture of your business is a great start to cultivating a team-oriented mindset. Detailed job descriptions make it easier for employees to understand and meet expectations—not only for their own role, but across the broader team. Providing this information also empowers people to adapt more easily when unexpected challenges arise. Defining roles more clearly also provides valuable insight for skills training, evaluating performance, and awarding promotions. 
Learn More About Your Team        
Skill sets are critical when it comes to finding the right person for the job, but soft skills are essential when it comes to building the right team. Getting to know your employees on a more personal level can provide insight on their strengths and weaknesses, and help you determine the best way to manage their performance with others. Great collaboration comes from strong chemistry—an all-star team isn't necessarily a team of top performing people; but rather a team of people that can achieve top performance while working together. 
These tips aren't just great for team-building, they also serve in career-building. Getting to know what motivates or interests your employees can empower you to shape their roles and inspire their futures within the company. This helps to reduce turnover, increase retention and foster an inclusive culture within your workforce.  
Here are a few ways you can help your employees get to know each other better. 
Icebreakers
A rapport-building classic, this "casual introduction" exercise has been a boardroom staple for decades—and it's still going strong even as most employees work remotely. Both from home and at the office, it can be challenging to foster bonds between coworkers, and this is no different for major companies. Microsoft recognized the importance of bonding to develop company culture and, in 2019, released "Icebreaker Bot," a new tool that digitally pairs employees with an interest  in getting to know their teammates. The goal is to set the mood for sharing and empathy, two factors in building team spirit. Level-up your icebreaker game with these new ideas to create more engagement on new or existing teams.
One-On-One Check-Ins:
Making one-on-one meetings with individual team members comfortable and efficient gives employees a chance to express concerns and ideas they may not want to share with a bigger group. Use this time to provide feedback that will help the employee feel confident in their unique role on the team, and to identify any areas where the team may need adjustment. A team is only as strong as its players, so use check-in time to ensure each player is healthy and happy in the game. 
Fun Remote Team Building:
Meeting in-person is especially challenging in 2020, but social bonding is still fundamental to developing a team that's inspired to work together, and there are plenty of ways to have fun remotely as a group. In a 2020 Bloomberg article, ThoughtWorks, a software consultancy business, explained their struggles to incorporate both socializing and work-focused activities in business-planning sessions. The company redesigned the process to automatically include time for socializing before, during, and after planning sessions to ensure people feel connected. 
Other businesses might consider a few of these activities to help keep remote employees feeling energized and engaged with each other:
Puzzle Games:

Team members could meet online to solve a challenge together. Keep people on their toes with virtual

murder mysteries

(timely for the  month of October) or consider other strategy games that inspire collaboration and problem solving.  

Trivia Nights:

Online trivia games can bring teammates together no matter where they reside, and could be scheduled as a fun networking event or virtual happy hour if you need something longer than an icebreaker to bring your team together. Check out options on

Jackbox Games

and via

trivia generators

, and get ready to treat your team to some easy to manage, stress-relieving fun.

Mini Museum:

This sharing game inspires teammates to present mutual objects and themes from their lives.

For example

, most people have a favorite food or drink. Based on that theme, team members go to an online photo archive where they can upload a photo and caption to share their favorite food and drink with others. As team members add photos, the museum grows and provides more insight on the company's culture as a whole. 
Choose the right team leaders
Management plays a major role in a growing business, and team leaders can make or break your success. The person leading the team should demonstrate strong performance on the job, while inspiring others to do the same. 
The qualities that make a good leader aren't necessarily visible on a resume. Recruiting for a leadership role requires a careful evaluation of traits that go beyond work experience and expertise. Here a few common traits that all leaders share.
They're Inspiring
An IBM survey of over 1500 CEOs across the globe revealed that the ability to inspire was among the top three important leadership traits (alongside the ability to focus intensely on customer needs, and the ability to collaborate with colleagues). When looking for a team leader, consider the way that person's passion and sense of purpose impact those around them. 
They're Positive
Negative energy can breed a toxic work environment and cause morale and business development to suffer. For instance, when family divorce attorney Leigh Daniel changed how her firm practiced law by framing client and business problems as positive, goal-oriented situations. Shortly after, the tension in Daniel's office lifted. She felt good, her team felt prepared and optimistic, and they began to notice how clients were happier and more positive. A good leader can find the silver lining in challenging situations and drive a team toward possible solutions rather than dwelling on obstacles. Look for someone that can manage their emotions in a way that bolsters team spirit even during trying times. After all, 
They Welcome Perspective
Team members should be encouraged to contribute their thoughts and ideas in a team environment. Giving your team a "voice" lets them feel directly involved in the success of the business. A good leader should gather insight from all team members before planning the path forward. In doing so, the team feels collectively engaged and accountable in meeting company goals.
Aligning Teams Under New Leadership
A great way to help employees align with a new leader is to spend time understanding what they expect and need from someone in a leadership role. For example, some employees may desire frequent feedback on their performance in order to feel confident in their role while others may want less feedback and the opportunity to try new things without intervention. Consider the different personalities and needs of your employees before pairing them with certain team leaders. Look for compatibilities that can create a strong foundation for the team starting day one.
Use these tips to help evaluate the best candidates for your teams:
Request examples of previously demonstrated leadership, and consider how those examples would play out with different candidates. Is the leadership style a good fit for the employees that would be on that team? Or would the team be stronger by putting a different employee under this leader? Try to pair the right leaders with the right team members in order to get the best out of everyone. 

Propose a hypothetical situation, and ask how the employee would address it. Consider how this scenario might play out with potential team members, and ask questions to see how this person navigates the discussion. This isn't about getting the "right answer," it's about giving the candidate an opportunity to show you strategic thinking and real-time problem solving. 

Give a current employee the opportunity to try on the leadership role for a small project or specific task. Sometimes the best way to evaluate whether someone is a leader is to give them the chance to lead. Have a debrief after the task is completed to talk about how the experience went and what could be improved in the future.  
The Bottom Line
All-star teams prosper because members know more about each others' skills and goals, which helps businesses allocate resources more efficiently. Choosing team leaders who can demonstrate empathy, clearly articulate goals, and work collaboratively with others will set the foundation for such efficiency through strong, effective leadership. Team leaders who can model positive relationships and productive work habits are more likely to foster an all-star team by inspiring employees toward accomplishing mutual goals and celebrating success together. Afterall, building success in business is about building relationships with people—and that starts with the people on the inside.